About us
We create events and experiences that win hearts, minds – and awards. That excite people. Entertain millions. And transform industries.
Make it fun. Make it award-winning. Make it live.
Events and experiences that win hearts, minds – and awards. We create them, develop them, deliver them. Down to the last detail.
From the Ideal Home Show to Clerkenwell Design Week. From the Coronation Festival to Destination Star Trek. Working with Channel 4, ITV, BSkyB – even the Queen.
What we do transforms brands, and turns whole industries on their heads. It entertains millions – and makes millions for our partners, sponsors and exhibitors. 
You'll find us in the UK, South Africa, and China: working hard, laughing a lot, creating bold, meaningful experiences, and loving what we do more each day.
13
Publications
Lifestyle, design & home.
60
Awards
And hoping for many more
+1M
Visitors
To our events each year.
Great ideas + creativity + understanding
How we work
We create and deliver live events, magazines, and websites – both for brands we own, and on behalf of brands, too. Taking on every project in-house, from concept to delivery. Our teams are the most talented professionals in the industry, working together and drawing on each other's strengths to deliver the very best. And because we're a truly independent company, we're able to give our teams the creative freedom that's led to Media 10 being one of the most decorated companies in the industry.
Create
We're the force behind some of the UK's biggest brands like Good Homes, ICON, UKCW and 100% Optical – with Media 10 teams creating vibrant, original content for them all.
Collaborate
If you've heard of them, we've probably worked with them. ITV, CBS, Channel 4, BSkyB, BBC, and Virgin Media – we're proud to call them all partners.
Innovate
We've transformed fading events and brands into award-winning shows and household names. Like the Ideal Home Show, which we took from the edge of extinction to 450,000 visitors a year.
Our people
Running dozens of trade and consumer events, websites, and publications and entertaining millions of people a year is no mean feat. The people who make it happen aren't just a lovely bunch – they're talented, dedicated specialists with focused understanding of their industries. Ambitious, but with two feet firmly on the ground. And proper team players who bring out the best in each other.
OUR UPPER MANAGEMENT TEAM
Founder & CEO of Media 10 Ltd
Lee Newton
+
Lee has launched and run some of Britain's most iconic events during his 30-year career, from acquiring, renewing and growing the fortunes of the famous Ideal Home Show to working in partnership with the Royal Household to bring the Queen's Coronation Festival to life in the gardens of Buckingham Palace. Under Lee's stewardship Media 10 have become the largest independent event organiser in the UK and now have a portfolio of B2B and B2C events across the design, home interest, optical and construction sectors.
Furthermore, Lee oversaw the launch and growth of Media 10's presence in China and South Africa, with spectacular results. Lee remains instrumental in driving the success of the business, and that of his team of Directors, whether this is in the UK or overseas. His vision and insight have ensured Media 10's growth over 20 years and will of course influence this growth moving forward.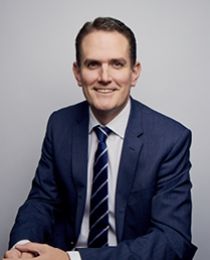 Finance Director
Steve Woolmer
+
Steve leads the finance teams in the UK and for our fast-growing operations in China.
With comprehensive expertise gained over 18 years in the UK and Australia, Steve holds invaluable international knowledge, crucial in times of expansion.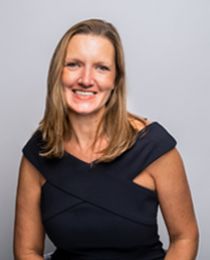 Business Administration Director
Jane Musgrove
+
Marketing Director
Rob Nathan
+
Rob is directly responsible for a multi award-winning team of marketing managers, executives and assistants both in the UK and abroad. Under his direction, we have seen our event audience grow to over a million world-wide. 
Bringing 25 years marketing experience to the team Rob will continue to oversee the delivery of pioneering marketing and online campaigns for our events strengthening our position in the market. 
Design Director
Lee Moore
+
Lee manages Studio 10, our in-house creative studio. He is responsible for the creative direction and overseeing all concepts delivered across Media 10 brands, being it digital content, marketing campaigns, promotional materials and signage.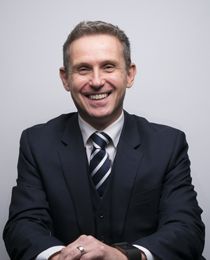 Director - Grand Designs Division
Richard Morey
+
Richard is responsible for driving and delivering Media 10's ambitions here in the UK.
Prior to his appointment to Managing Director, Richard has been responsible for spearheading our partnerships with Channel 4, Freemantle and ITV for This Morning Live. He brings a wealth of experience and understanding of the 'bigger picture' here at Media 10 making it possible to strategically drive growth and of course the success of our business.
Director - Construction and Optical Division
Nathan Garnett
+
Nathan is responsible for some of the most relevant trade events in the UK. And was appointed to the board in 2016 making the move from Event Manager.
Under his careful direction, UK Construction Week has grown to become the UK's biggest industry event in just three years. He is also instrumental in driving the launch and continued success of 100% Optical, making it the largest optical event in the UK.
Director - Ideal Home and Cake & Bake Division
Giles Perry
+
Giles is responsible for the most enviable consumer portfolio in the UK, which includes all editions of the Ideal Home Show in the UK. In addition to the Spring and Christmas editions, he has also launched the co-located Eat & Drink Festival; and has been instrumental in the delivery of The Cake & Bake Show. Giles heads-up the Home Interest Division at Media 10.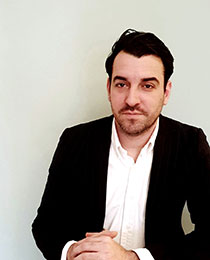 Divisional Director, Design Division
Marlon Cera-Marle
+
Marlon is responsible for the Design portfolio in the UK, which includes Clerkenwell Design Week and Design London, alongside publications ICON and OnOffice. Appointed to the board in 2020 making the move from sales manager. Currently launching digital design events aligning all brands in the portfolio.