Eat and Drink Festival
Calling all gourmets, foodies, cake-makers and cocktail-shakers.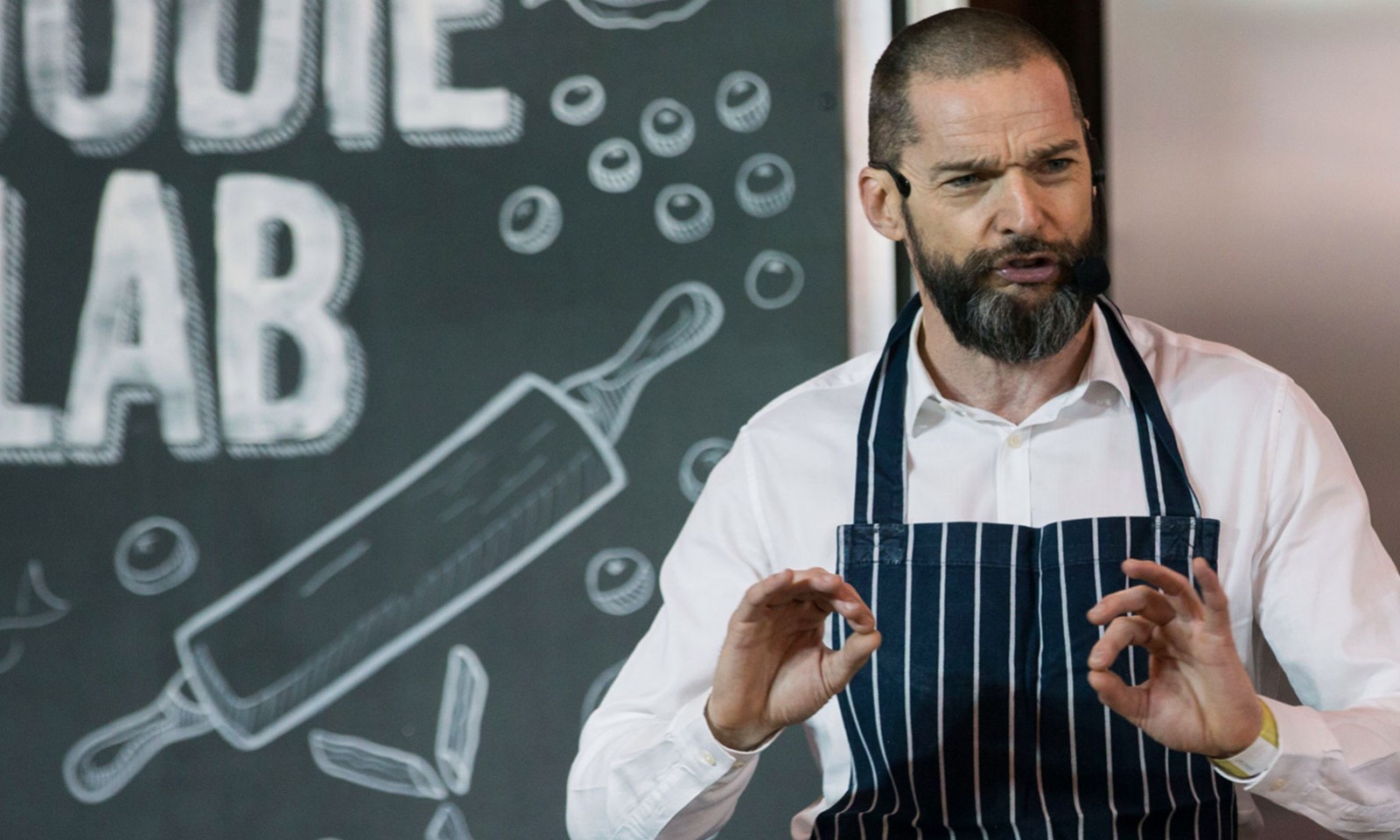 Indulge in a feast for the senses
Escape on a worldwide culinary adventure without leaving the country, with exciting tastes from Indian to Italian, from burgers to bavarois. Just make sure you arrive hungry...
Discover how to wine-match with flair, mix the perfect punch, and bake your own bread. Or learn how to cook like a pro with masterclasses from top chefs.
Then, when it's time to head home, stop by the independent sellers' stands to pick up a few tasty treats for the larder.
Clean plates all round!
View highlights video
Highlights

An uplifting festival of flavours.
16.5k
Visitors
at the premier event
210
Exhibitors
showcasing the finest produce
Tastes from home and all over the world, under one roof.
Behind the scenes
How do you entice people to visit a brand new event they've never heard of – on a shoestring budget?
For starters, you need to make some clever partnerships. To build your profile. To get on people's radar. We couldn't afford a big ad campaign. Instead, we launched a behind the scenes video, which sparked excitement. Got people talking. And the ticket sales began rolling in...
Where?
London's Olympia and Glasgow's SEC.
Who?
Foodies of all kinds! Home cooks, restaurateurs, chefs, retail buyers, cafes, markets, wholesalers, and anyone looking for a tasty day or night out.
When?
Christmas Olympia London 24th - 28th November 2021
Olympia London 11th - 27th March 2022
Scotland SEC Glasgow 26th - 29th May 2022