Ideal Home Show
Inspire your home – from gardens to gadgets, from food to fittings.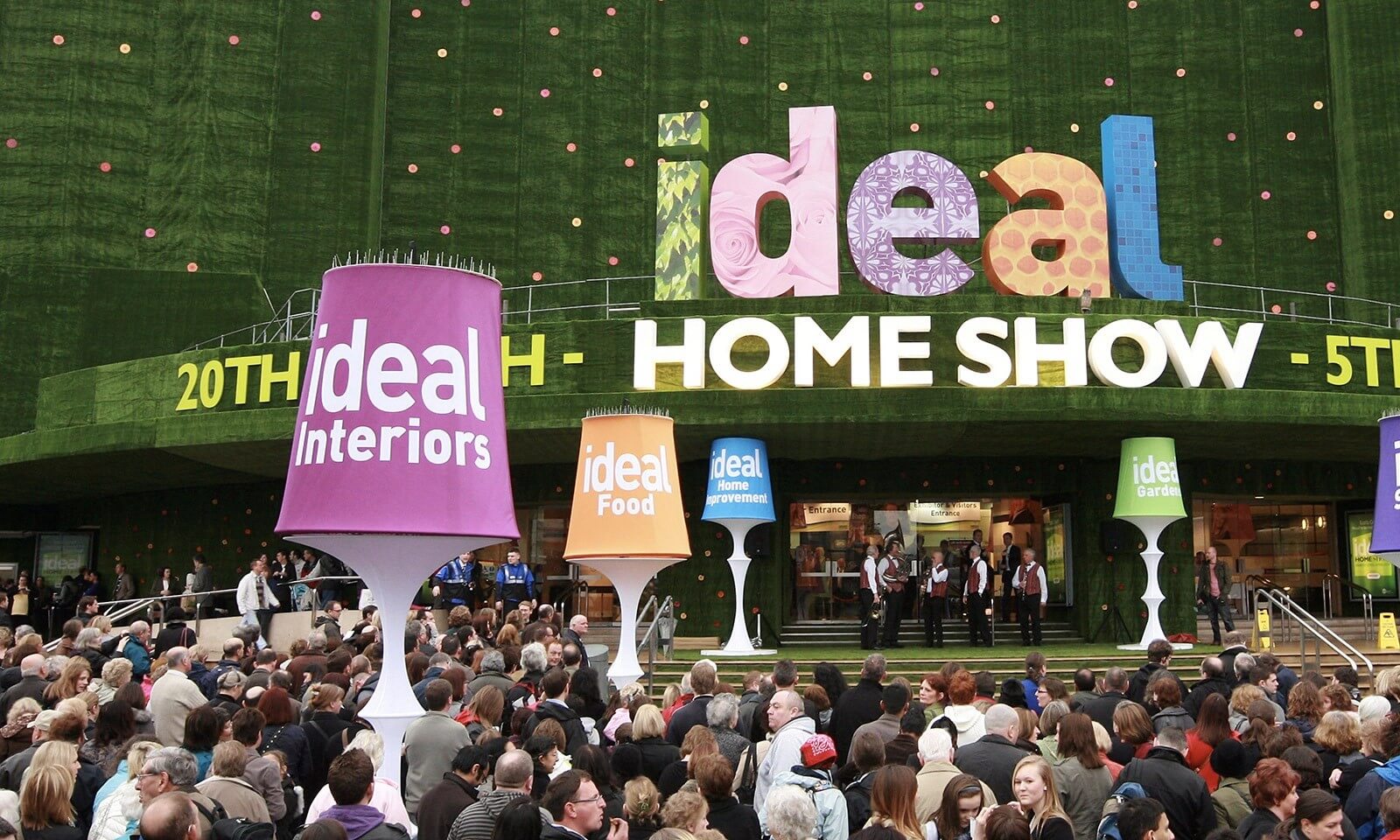 It's not just your home. It's your ideal home.
The toaster. The microwave. The vacuum cleaner. The electric kettle and lawn mower. What do they all have in common? They were all launched at the Ideal Home Show.
Since 1908 this show's been all about home innovation. From the design of your kitchen, to the food you cook in it. From your garden daisies to the latest technology for sustainable living.
Owing the oldest consumer event in the world, visited by royals and loved by the British public is a great responsibility. So not only have we kept it running but we've also rejuvenated and developed it even further, delivering Spring and Christmas editions to audiences in London, Scotland and China.
Visit, see, touch and hear all about the most cutting-edge home products, style and tech – from industry experts and celebrity speakers. Then... go shopping!
View highlights video
Highlights

The longest running consumer event in the world
111
Years running
the oldest consumer event in the world
A very British show seen by The Queen, Prince Charles... and the Rolling Stones.
Behind the scenes
It takes both bright ideas and hands-on hard work to make this show.
Bright idea: create a stunning central marina, complete with its own floating cafe and office pod. Then, the work: spend 84 hours filling up the Olympic-size pool at Earls Court… all 10,228,500 litres of it!
Bright idea: give Corrie fans a chance to step inside their favourite TV show. And here comes the work: build a replica of Ken and Deirdre Barlow's house – like-for-like in every detail, from the dresser, to the memorabilia, right down to the wallpaper – for visitors to explore.
Great ideas, made real with good old graft. In everything we do, we put on our thinking caps... and we roll up our sleeves, too.
Where?
It runs in London, Scotland, and, most recently – China.
Who?
Thousands of household brands… and anyone interested in home, garden, and beyond! In fact, HRH Prince Charles has visited twice… and we hope to see him next year, too.
When?
Christmas Olympia London 24th - 28th November 2021
Olympia London 11th - 27th March 2022
Scotland SEC Glasgow 26th - 29th May 2022